Hole18
Par 5

Blue Tee Box -544 yds
White Tee Box-534 yds
Gold Tee Box -447 yds
Red Tee Box -445 yds

Number 18 allows for a great chance to finish on a good note. Placing a drive down the right side of the fairway
will give long hitters the option of going for the green in two.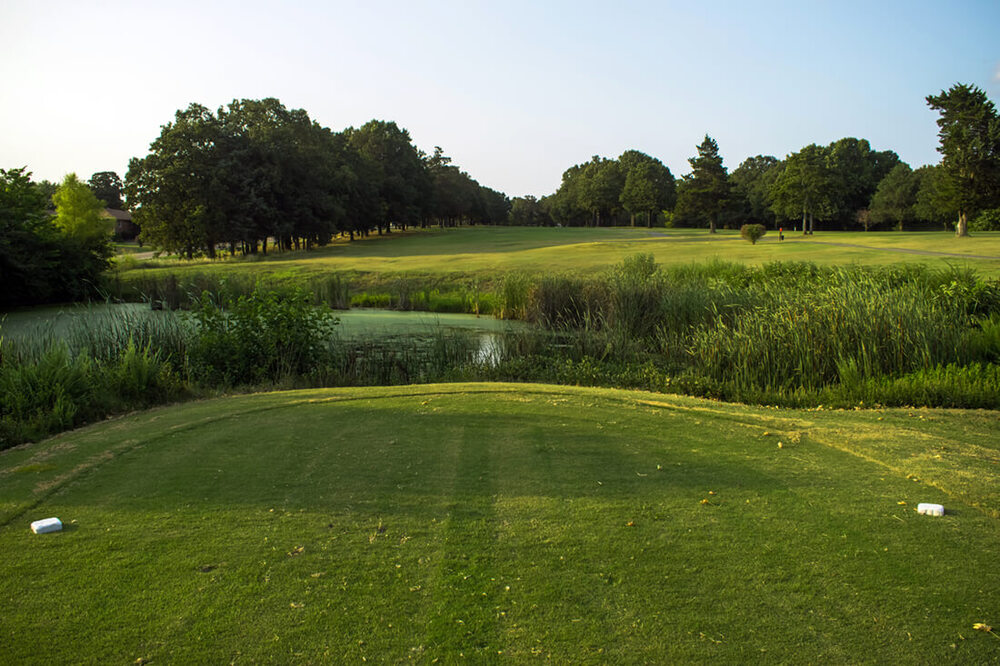 Pay attention to the hole location, as a large ridge divides the front and back of the green. A good aggressive shot will be rewarded, if executed, on this finishing hole.