Hole 2
Par 3

Blue Tee Box -126 yds
White Tee Box - 119 yds
Gold Tee Box - 110 yds
Red Tee Box - 108 yds

This uphill Par-3 is straight-away, but the player must hit their tee shot through a fairly narrow gap between trees that protect this green.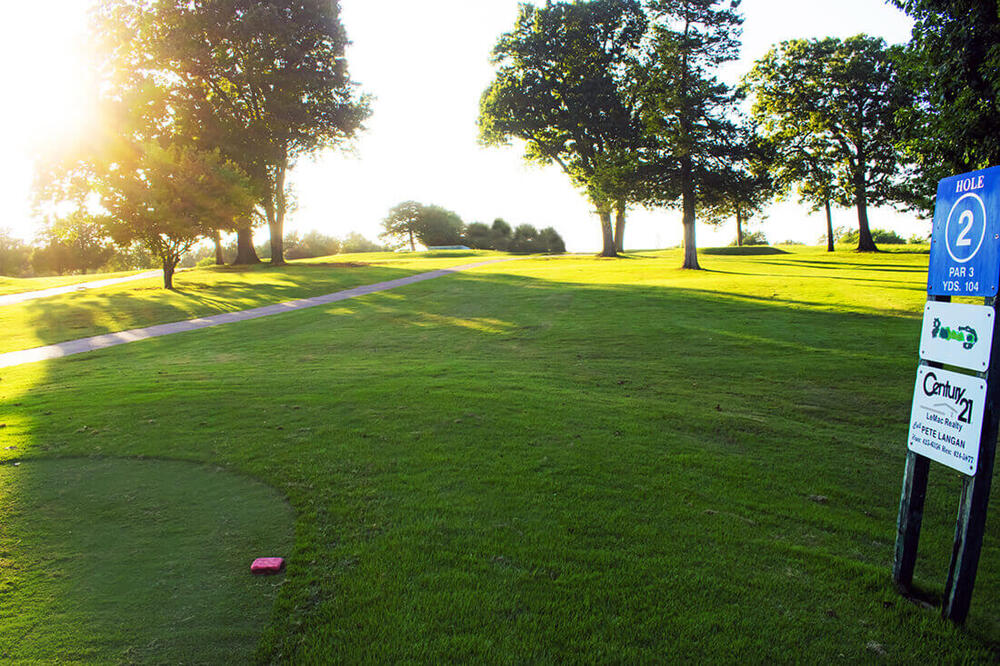 The green is elevated in the front and puts the player in a tougher position if they leave their tee shot short. A bunker protects the left side as well, which leaves the best place for a miss to be a little long and/or right of the putting surface.